With the unveiling of the new Apple Watch, a plethora of fitness applications have been released to help everyday activity by tracking calories and steps. Two of the main applications which Apple have made available are Activity and Workout applications.
The activity application according to Apple performs the following, "The Activity app is a central hub for all of the data the watch collects from your daily movement. The app offers a snapshot of your day in the form of three metrics, Move, Exercise, and Stand. Those metrics are symbolized by three rings, which you can glance at throughout the day to see how close you are to reaching your goals." The app tracks your daily movements and records information which helps monitor how long someone stands, exercises, movement all activity, hence the name Activity.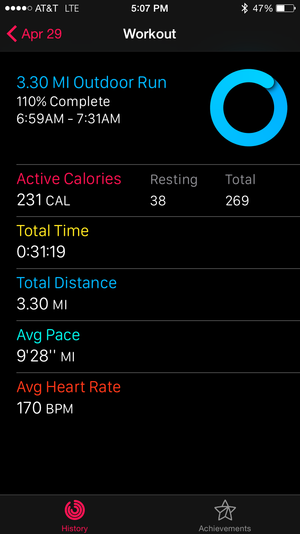 If the activity application does not suffice as a fitness app, Apple also offers a more in-depth application, Workout. This application focuses on specific workout information and key features. For example, Macworld.com explained, "Opening the Workout app puts the watch's accelerometer and heart rate sensor to work so you get an accurate picture of how intense your exercise is and how many calories you're burning. This is where the watch really shines: Raise your wrist during a run and immediately see your heart rate, pace per mile, how much time has elapsed, and how close you are to your mileage goal. You can even see all of this data without your iPhone with you."
This application is important since they are available with the iWatch which is taking over the smart watch industry. The recent launch of the iWatch is taking off with helpful new apps which Apple is offering.
For more info about Araceli, please visit Araceli Roiz's official website.